Beauty is only possible together
Become active in supporting our work and let's flood the Datzeberg with light together.
There are many, great possibilites to do that.
FIND YOURS
We need friends who can help us so that the Datzeberg will become brighter, warmer and more colourful!
Our Vision
»For light to radiate through the everyday lives of the people from the Datzeberg, where life unfolds, becoming brighter, warmer and more colourful and beauty prevails.«
Become part of what happens on the Datzeberg
Many wonderful people are the backbone to our work, for example, those who take part in our projects or who support our hopeful work through regular donations. That makes us very happy and we don't take it for granted.
We often think about how we can enable more people to participate in the work of polylux.
We are convinced that beauty is only possible together and that generosity isn't a one way street.
Of course we evaluate our work appropriately. If you would like to have more information on the impact of our work then we look forward to chatting with you. 
Obviously the shop can't run without money. Therefore every Euro really helps us go that extra mile.
Just as important are the many, terrific people who have invested time, knowledge, creativity, and lots of love on the Datzeberg and continue to do so.
Thank you so much for helping us!

1. Let's be friends: Sign up to our newsletter
We send out 3 – 4 newsletter a year, to keep you updated on the running of everything. But most importantly it's about telling you about the small stories from the Datzeberg. You can sign up here
2. Work with us locally
Become part of the team:
For example, in a social working context, in the office or with a camera in hand. Regardless of whether it's for 1 hour a month or 3 hours a day.
In the meantime we really have many areas in which we would love to strengthen. Interested? Then get in touch at: post@polyluxev.de
3. Intern with us
Do you want to give us the gift of your time? How
does an internship with us sound?
Interested? Then get in touch at: post@polyluxev.de
4. Know How
We know some things but not everything!
We´re always looking for telephone jokers, who can support us in different areas. For example, everything in the direction of business adminstration, legal advice, financial advice or good humour is very sought after ;-).
5. Donations instead of Gifts
Celebrating an important birthday, planning your wedding or inviting people to a family party?
You're looking forward to celebrating with your closest family and friends and you want to
support us?
Then ask your guests to make a donation to polylux. Then you have helped us in two ways: You have raised money for our hopeful work and at the same time informed other people about us.
To make the whole thing a little more clear and concrete, we will happily send you info material (Flyer, Poster, Stickers, Videos etc.), and if you would like, we can also name our definite needs.
Let's chat!
6. Make us known
Tell your friends, your group or your grandmother about us! We'll get you sorted
with flyers, stickers etc.
Share our Facebook page and say something positive about us.
Leave us a postive review on our Facebook Page.
Do you have other cool ideas? Then tell us! =)
7. Pray for us
We live to see that prayer makes a real difference. Trusting in a loving God who wants to be on this journey with us is an absolute cornerstone of our work. We hope that God will hear the same prayers as our friends:
»God, do something beautiful!«
If you want to receive regular prayer updates then get in touch at: post@polyluxev.de
8. Wear us in the world
We create famous stickers, clothing or sometimes caps on a regular basis.
Maybe we could collaborate on a limited edition collection?
Interested? Then get in touch at: post@polyluxev.de
9. Start an event
Beauty grows through networking. It makes us happy when you support us with your company, your band or your services. A joint event for example could be a fundraising gala or a competition for a good cause. There are no limitations to your creativity – anything is possible from Slam Poetry to an auction!
10. Use your skills
Enough with the negative headlines. It's time to write new stories! If you're a journalist, a photographer or a blogger, you can support our work by writing something about us and visiting our projects. We will happily provide you with all the necessary material.
Get in touch with us at: post@polyluxev.de

Relieve your bank account:
We look forward to receiving your donation.
We have long been looking for good, reliable donation tools. The few good ones that we have found either cost too much money or have other disadvantages. (If you are an programmer, it would make us very happy if you could further help us in this area.)
For the time being we can only offer you the "good, old" bank account. Here are our bank account details:
polylux e.V.
IBAN: DE 55520604100005337313
BIC: GENODEF1EK1
Evangelische Bank eG
If there is a particular project that you would like to support then please state this in the reason for payment section.
Of course your donations are tax-deductible!
Since we are a non-profit charity, every donation is tax-deductible.
We'll send you a receipt of your donation and a small thank-you in the first quarter of the following year.
It is important to note that in order to issue you with a receipt of your donation, we will need your address.
Sign up to our newsletter!
What's new? We'll send out regular updates, around 4x a year, giving you insights into our work.
How do we finance our work?
Where possible, we try to finance our projects and programmes through
sponsorship or government funding. However the financing of our work
is still primarily dependent on donations.
Why do we need donations?
Preventive social work falls under the discretionary bracket. The short version is that
whenever there is money left over, it can be used to support our work. In other words,
there is rarely ever left-over money.
Our neighbours can neither afford tutors, sports
clubs or day trips. So the gap between the rich and poor will widen from childhood.
Our
answer to that is our work on the Datzeberg.
How many people work at polylux?
We work with around 50 terrific volunteers. That makes us very happy and we do not
take them for granted.
We hope that volunteers can preferably work in their core competencies. To make this
possible, it is an important part of our work for our employees to release our volunteers
and to do the important behind-the-scenes work.
What will we do with your donation?
100% of your donation goes into the work of the charity and does good on the
Datzeberg.
If you would like to get more information on the impacts of our work then
check out our most recent annual review: post@poyluxev.de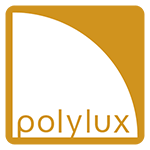 Alfred-Haude-Straße 7
17034 Neubrandenburg
0395-35 17 65 30