ausDruck
A screen printing project with young people from the Datzeberg
From the Idea to the finished Product
Our screen printing project encourages young people from the Datzeberg to enjoy life in a creative and practical way. By having a go at printing, they can discover their hidden talents and learn new skills.
And a positive side effect: it's really cool to wander around town and the Datzeberg in clothing that you've printed yourself!
Your Title Goes Here
Where: On the Datzeberg
When: By arrangement
Who: Young people
Plus: We are happy to support other organisations with our project – so don't hesitate to get in touch with us
The Benefits?
Young people learn a craft in a cool and creative way. During this process, they discover new potential, grow, develop and even overcome problems.
And so "Express Yourself" brings perspective and counteracts their mostly negative experiences of the working world, with hope.
The Idea Behind It
The desired aim of "Express Yourself" is to guide young people into the working world with positive and constructive experiences. With this in mind, we plan and carry out a variety of screenprinting projects.
For this, we have to negotiate with possible customers, produce the graphics, as well as
source the needed materials and do the printing itself. In addition, there is the set up, the incorporation of different printing processes, and ultimately the cleaning and dismantling of the printing equipment.
On this simple level, the young people learn all about the production cycle, they get creative, overcome obstacles and produce wonderful textiles. This brings great satisfaction and is also really good for the environment.
Who's It For?
The screenprinting project is ideal for young people.
If you want to get involved with the design and production of cool textiles and try your hand at something new, you'd be more than welcome. Get involved with one of our
printing teams and make beautiful things with us!
Gabriel Klemme 
»I love getting creative with young people and producing something beautiful with the printing machine. The thing I find most fascinating, however, are the steps that the young people take in reaching their potential.«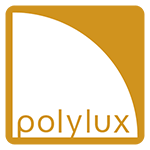 Alfred-Haude-Straße 7
17034 Neubrandenburg
Germany
+49 395-35 17 65 30